Driving from Los Angeles to Las Vegas, and vice versa, can be a monotonous, if not painful, experience. I used to think of it as 300 miles of boring, featureless, empty desert.
So not true.
From old hidden mines and ghost towns to beautiful desert canyons, there's a lot to see out there. Take the time to explore the desert on the way and you will not be disappointed.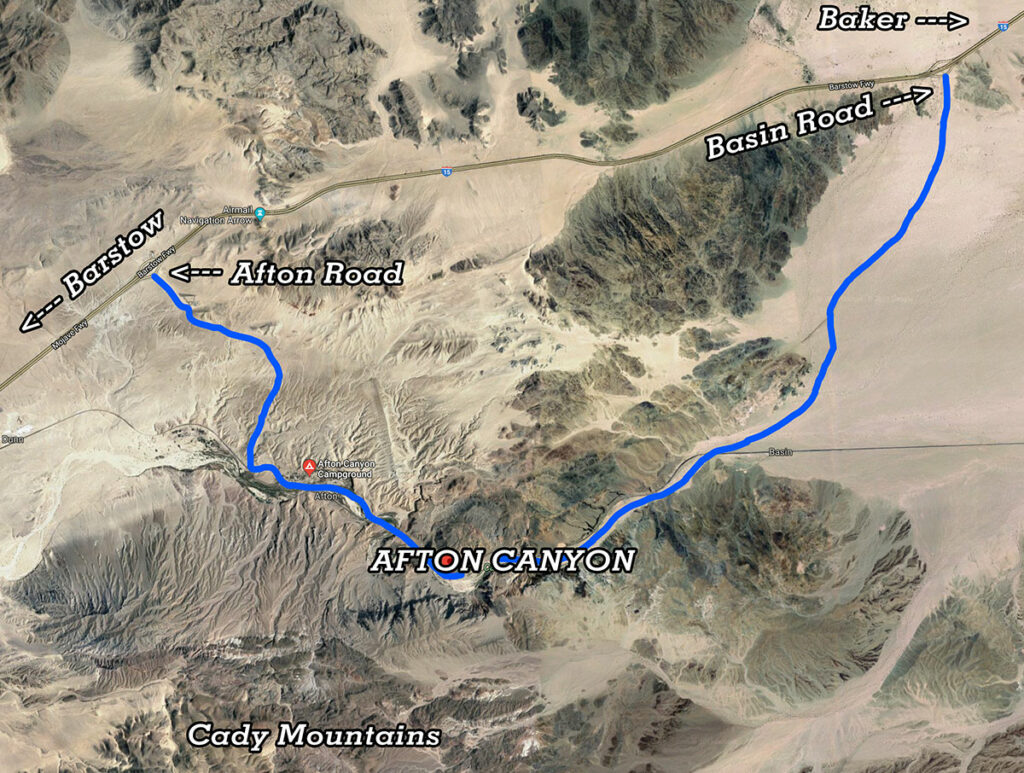 Marked in blue is the off-road route through Afton Canyon
Afton Canyon is a good place to start.
Otherwise known as "The Grand Canyon of the Mojave," Afton Canyon is an hour-long off-road detour between Barstow and Baker that takes explorers on a route through a walled-in desert wash highlighted by a river crossing and a "spooky" slot canyon.
Committing the extra time to the L.A.-Vegas drive will be worth it. The normally bland, forgettable five-hour drive to Las Vegas will become a life-long memory thanks to the treasures of Afton Canyon.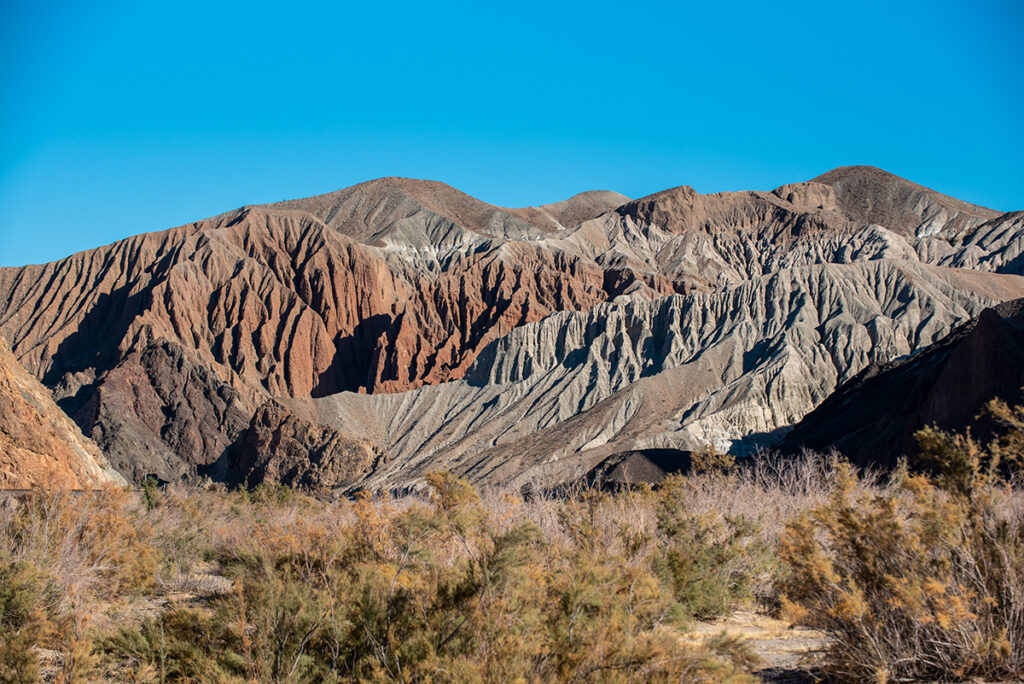 TERRAIN
While any old car can drive to either end of Afton Canyon on Basin Road or Afton Road, you will absolutely need a high-clearance 4×4 to successfully navigate the canyon. There is a water crossing of the Mojave River that is simply not possible without a proper vehicle. It's a 100-feet long and four-feet deep. You do not want to get stuck here.
But it's fun as hell if you can make it.
Once into the canyon, it's a typical sandy desert wash. The route alternates between sandy paths and the rockier service road that parallels the train tracks.
LOCATION
Afton Canyon is located on the south side of Interstate 15 between Barstow and Baker. The freeway exits that serve as access points are Basin Road to the east and Afton Road to the west. It's about 10 minutes of driving from I-15 to the canyon itself from Basin Road, and only about 5 minutes from the Afton Road exit.
There is a BLM campground on Afton Road near the canyon's western entrance.
To the south are the Cady Mountains, home to big horn sheep and high desert solitude. This hard-to-access area is popular for rockhounding and its off-road trails.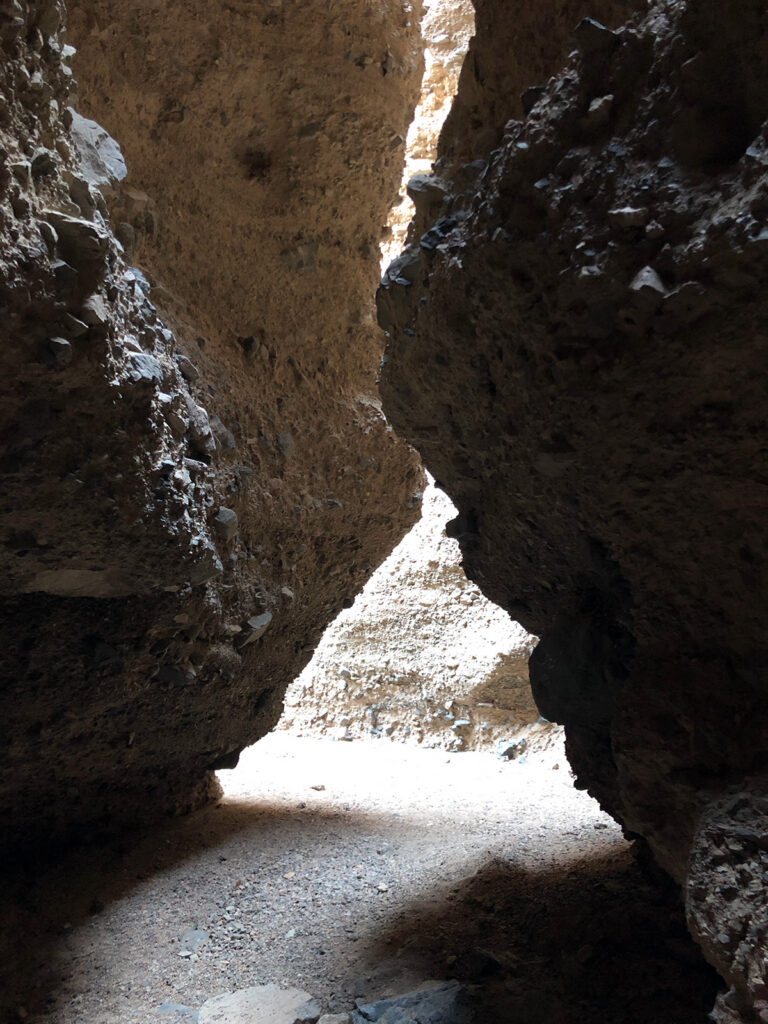 SIGHTS
Spooky Canyon is a deep slot canyon that is fun to explore. The walls are about 100 feet tall and start closing in above you the farther you go. Before too long, the canyon gets very narrow and the walls are so tight that no natural light gets to the bottom. A flashlight or headlamp is needed past a certain point.
To find Spooky Canyon, use GPS coordinates – 35°01'51.6″N 116°19'47.2″W
Locomotive geeks will enjoy the frequent train activity. Freight cars curve through the bottom of the canyon and cross three trestle bridges that jump the Mojave River.
Other desert curiosities to search for are the Mojave megaphone, old stone drawings, and various gravesites.