For those of you planning a visit to Costa Rica's popular tourist destination La Fortuna de San Carlos, you'll obviously have to take some time finding a place to stay.
Some will be able to drop the cash on some of the high-end luxury resorts with perfect views of Volcano Arenal, on-site hot springs, and lush tropical landscaping.
Others with budget constraints may have to settle for inexpensive dorm room accommodations at hostels.
Then there's the middle ground: private rooms or cabins that don't break the bank. I'm talking spending anywhere from $40 per night to $60.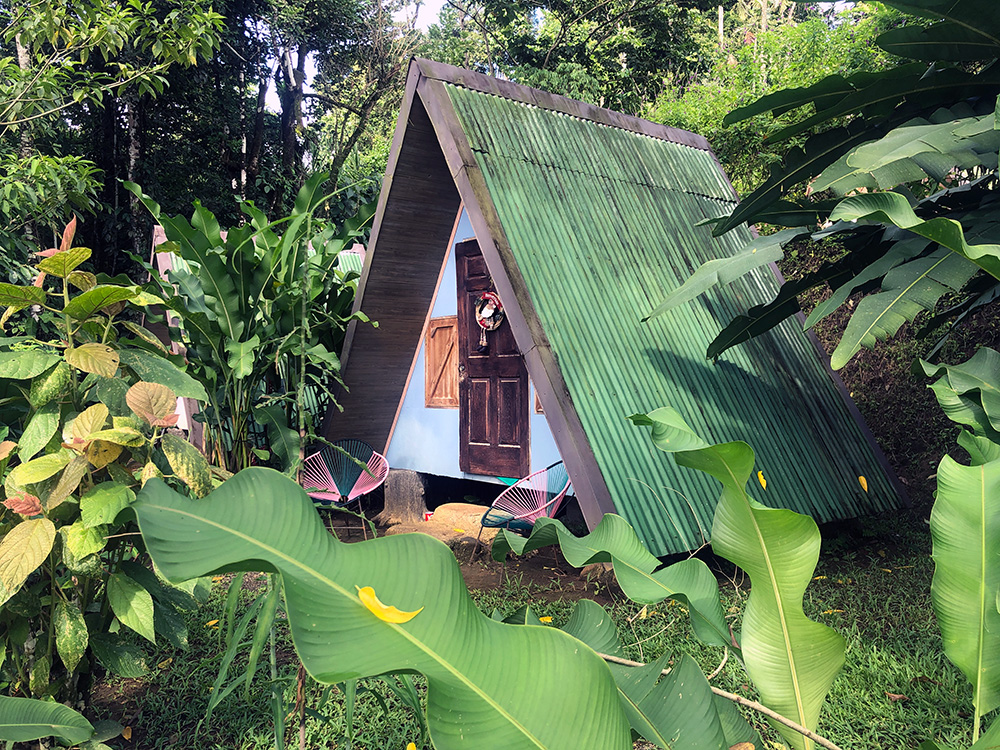 When I visited La Fortuna, I tried three different places that offered individual cabins for less than $50 per night. These were Autentica Cabins at Bogarin Trails, El Silencio del Bosque, and La Fortuna Waterfall Bungalows. Of course room rates fluctuate depending on the time of year but these places were good values compared to other options.
Each had its advantages but all three were enjoyable stays. Nature lovers will love the cabins at Bogarin and Silencio del Bosque while La Fortuna Waterfall Bungalows provides a more polished accommodation.
Bogarin was associated with a neighboring nature sanctuary and guests were given free access to the park. Bogarin was also conveniently located in town walking distance to restaurants and the city plaza.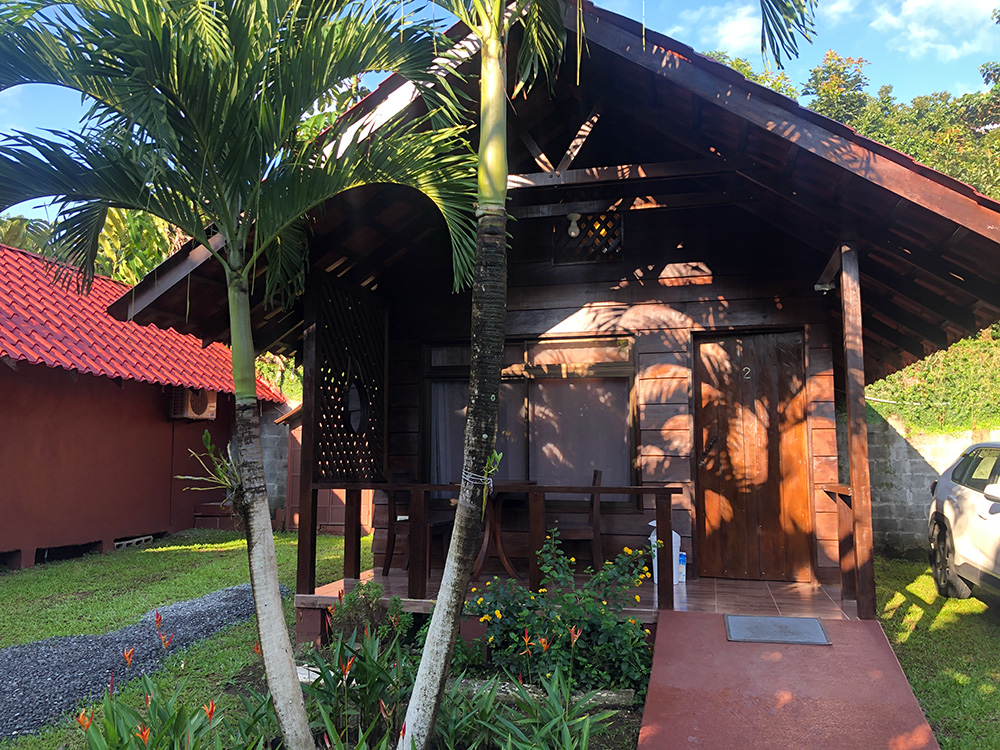 El Silencio del Bosque was a borderline home stay. A married couple has four A-frame cabins on their property which they rent out to travelers. They personally cook breakfast for you each morning and have one of the friendliest little pups I've ever met.
La Fortuna Waterfall Bungalows is obviously close to La Fortuna waterfall. The cottages were new and comfortable. The private porch was a great place to eat breakfast or enjoy afternoon coffee.
Other than the three I experienced first hand, there were several others that I considered like Cabanas del Lago, Hotel Colores del Arenal, and Arenal Rustic Lodge. El Silencio del Bosque, Hotel Colores del Arenal, and Arenal Rustic Lodge all offer free breakfast.
At the end of the day, La Fortuna de San Carlos is full of great places to stay. Take your pick and have fun.
I used Agoda, AirBnb, Hostelworld, and Expedia to search for rooms in La Fortuna and throughout Costa Rica.