Getting out of Los Angeles to escape September's smoky skies seemed like a no-brainer. I had been waiting for the opportunity to take a road trip to Utah as it was, so what better time than now.
What I didn't expect is for the smoky haze to remain with me all the way to the shores of Lake Powell, more than 500 miles away. I also didn't expect the ferocious wind storm that arrived the next morning, nor did I expect the temperature to dip into the 30s barely 48 hours after reading triple digits.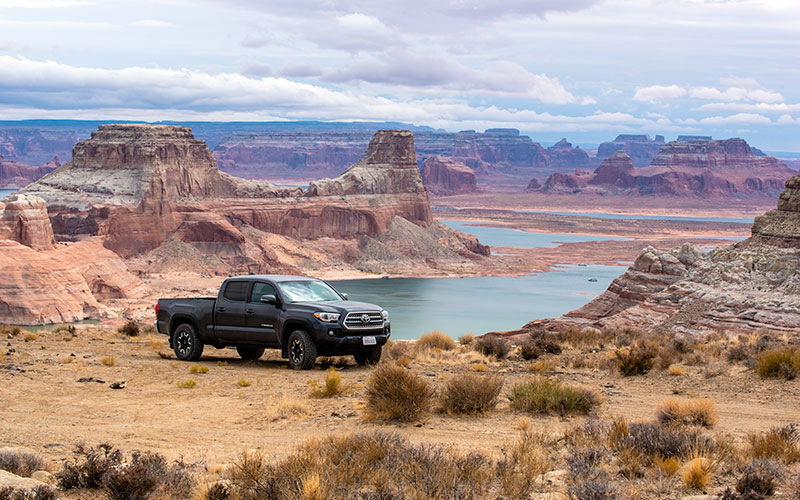 But that's nature, especially at higher elevations in months like September when the seasons rapidly change. Luckily I was prepared for it all, just not expecting it.
Because of the strong winds my plans to spend a day fishing at Lake Powell were upended. So instead I began my overland driving route from Big Water to Escalante by navigating to Alstrom Point lookout. The wind may have ruined my fishing hopes but at least it blew the smoky haze away by the time I reached this incredible view point.
The trade off was worth it. The views from Alstrom Point are spectacular.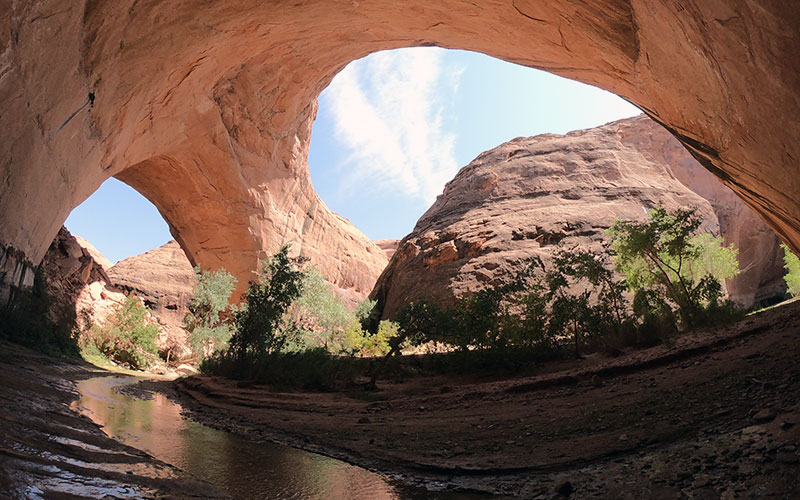 The next day I continued deeper into the backcountry, taking Smoky Mountain Road through Grand Staircase-Escalante National Monument. I was headed for Hole in the Rock Road, from which I could reach the trailhead to Coyote Gulch.
Hiking in via Hurricane Wash, Coyote Gulch proved to be a top-rate two-day backpacking trip. It's one of those places you need to experience to understand its magic. I've never been anywhere else like it. Because of the recent poor weather there was only one other group camped near Jacob Hamblin Arch that night. Having the place to myself felt special.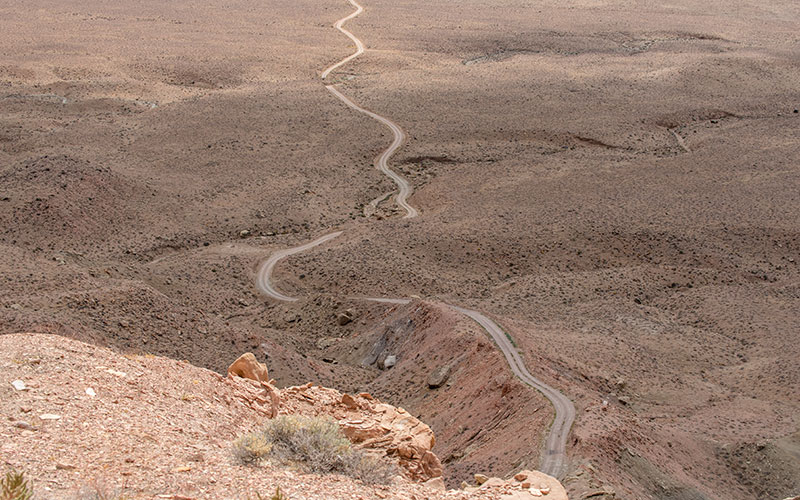 By the time I drove out of the backcountry to Highway 12 near Escalante, it had been more than 100 miles since I had been on pavement. A Utah road trip done right.
From Escalante it's a short drive to Bryce Canyon National Park. I snapped some photos there and then enjoyed driving under the rock arches in Red Canyon.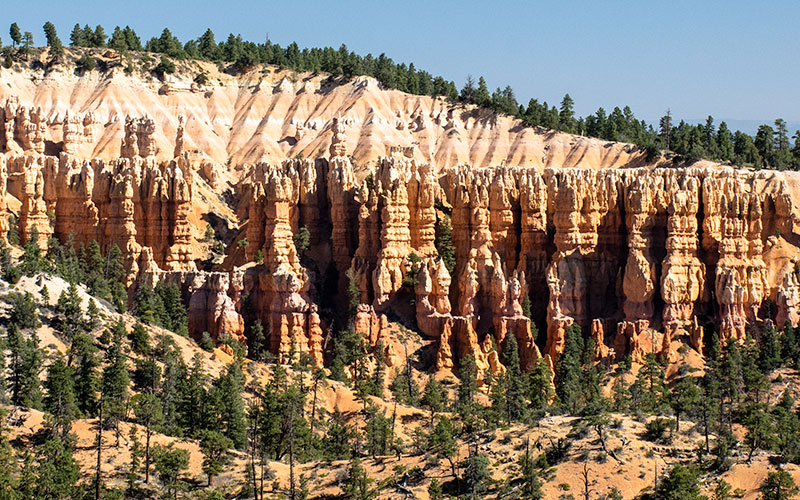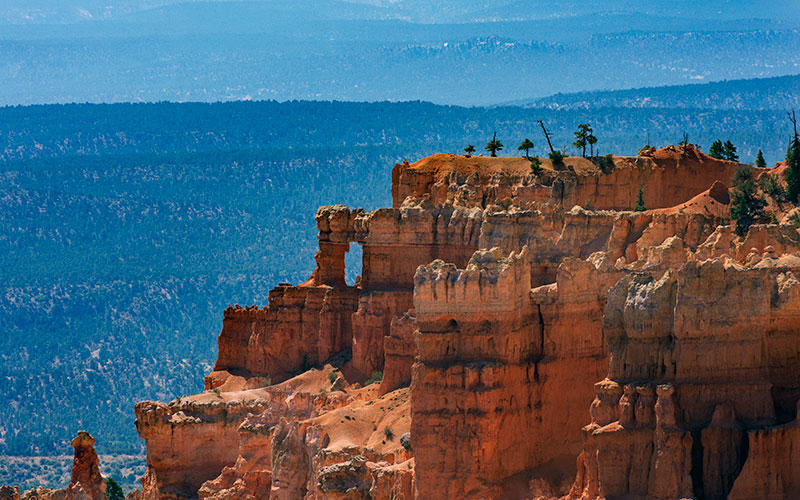 At this point the most scenic route back to Los Angeles would take me through Zion National Park on the way to St. George. But I chose to drive to the north a little bit, and pass through Panguitch, Brian Head, and Cedar City. As a rockhound, there's an agate deposit on Brian Head Peak that I wanted to visit.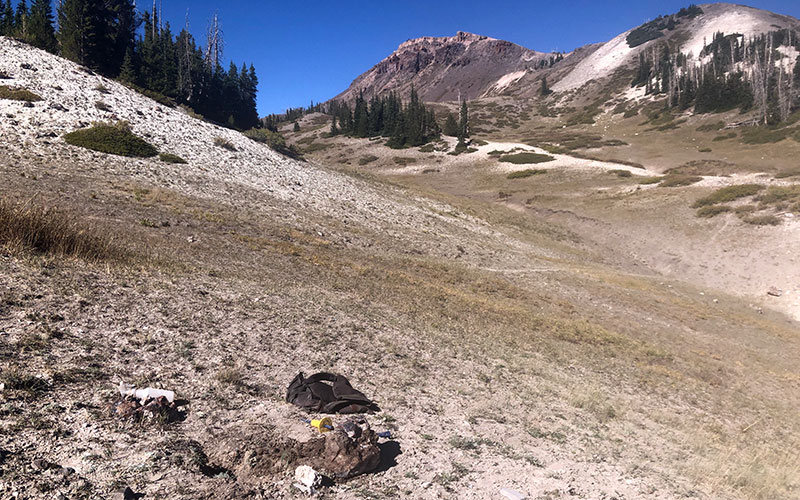 The second rockhounding location I decided to sniff out was Holt Canyon to the southwest of Cedar City. The Holt Canyon vicinity wasn't as fruitful as Brian Head for me, but I still found some decent chunks of red and yellow jasper. While the Brian Head agate was different than anything I had seen before, the Holt Canyon jasper was similar to material I've found in California.
Utah state highway 18 took me back towards St. George and Interstate 15. I stumbled across the memorial for the Mountains Meadows Massacre, a tragic event of the American westward expansion that I had read about. It happened to be just two days after the anniversary of the event, which happened in 1857.
In St. George I gassed up and washed the extremely dusty car. The drive home on a Sunday was painfully slow all the way from St. George through Las Vegas and into Los Angeles.
In the end I drove 1400 miles in seven days. Basically two long days of driving with five days in between to enjoy the epic canyon lands of southern Utah.
One day I hope to return for another Utah road trip to tackle the marathon off-pavement route White Rim Road and the national parks near Moab.
Great trip!