What do Lake Mead, Lake Powell, Lake Havasu, and Lake Mohave all have in common?
They're all children of the mighty Colorado River, a family of Great Lakes in the American Southwest.
The truth is, none of them are natural bodies of water. All are giant reservoirs, created by dams built in the 20th century to manage water supply, control flood, and create hydroelectricity.
They've also become recreational meccas, attracting millions of visitors each year.
Below is a quick guide sharing some information about each lake.
---
LAKE POWELL

Hands down the most scenic, Lake Powell is also the most remote of the four Great Lakes of the Colorado. Boating, fishing, and camping are excellent here.
Lake Powell is home to some of the most remarkable slot canyons in the world, like the world-famous Antelope Canyon. It also has to be among the best places in the world for house boating as there are dozens of private beaches to claim as your own for a few days.
There are views from Alstrom Point are the best views I've ever had from a primitive campsite.
LAKE MEAD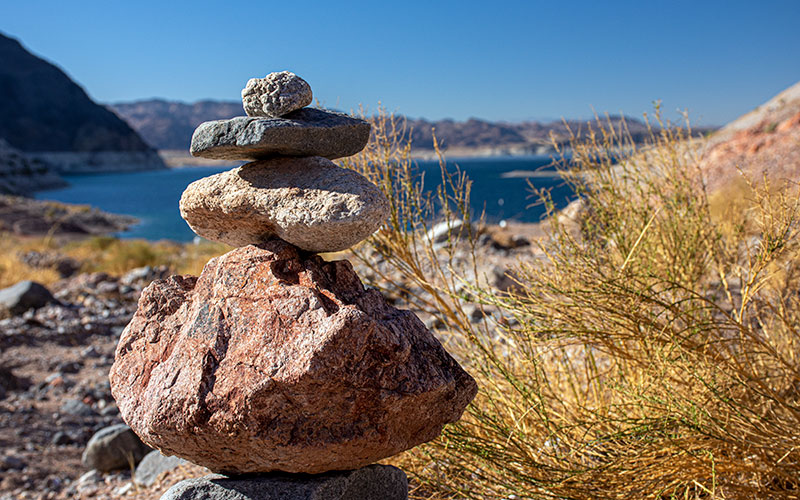 Born from the Great Depression, Lake Mead is home to the American icon Hoover Dam. It's the largest man-made lake by volume in the country. And it's just a poker chip's throw from Las Vegas.
Lake Mead National Recreation Area, which encompasses both Lake Mead and Lake Mohave, has camping and hiking opportunities galore. It was the country's first National Recreation Area, and it's also the deadliest with some two dozen deaths per year – mostly by drowning – according to the Las Vegas Review Journal.
LAKE MOHAVE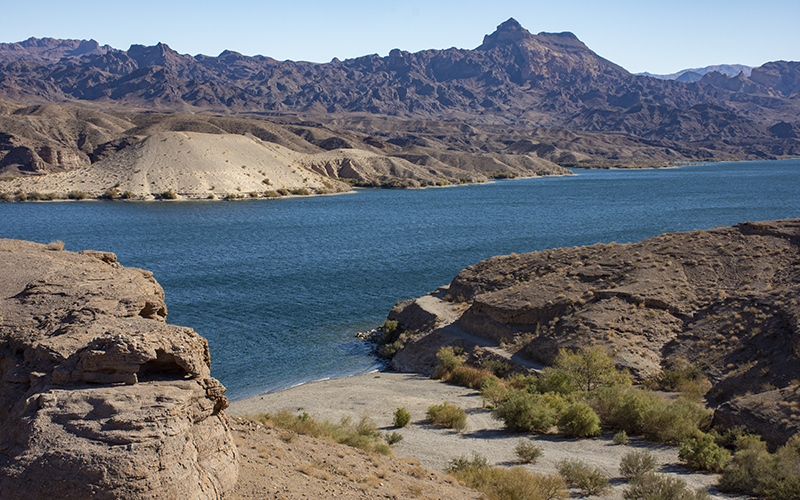 Lake Mohave is the least utilized for recreation of the four Colorado River lakes. But that's only because it's the least developed. It's quite beautiful especially at its northern end.
Boaters and "in-the-know" motorists can enjoy sandy coves with crystal-clear blue water and huge rocks perfect for cliff jumping.
LAKE HAVASU
Known for its boating and spring break parties, Havasu straddles the California and Arizona border. While the surrounding desert landscapes aren't as appealing as the other lakes, it's still beautiful and the culture of fun always prevails.
Lake Havasu City, Arizona, is the biggest lakeside town on any of the four lakes. Its population of 50,000 residents swells even bigger during spring and summer.