When heavy snow falls in Zion National Park, the landscapes and views undergo an amazing transformation. The already magnificent red-rock vistas, now laced with white, present a unique glimpse of the famous park that is quite different compared to the rest of the year.
To find the wintery white stuff, Kolob Terrace Road is a good place to take a look.
Starting in Virgin, KTR heads north from Highway 9 while quickly rising in elevation. After a fast 3,000-ft. climb, the road reaches a high plateau surrounded by beautiful Zion scenery.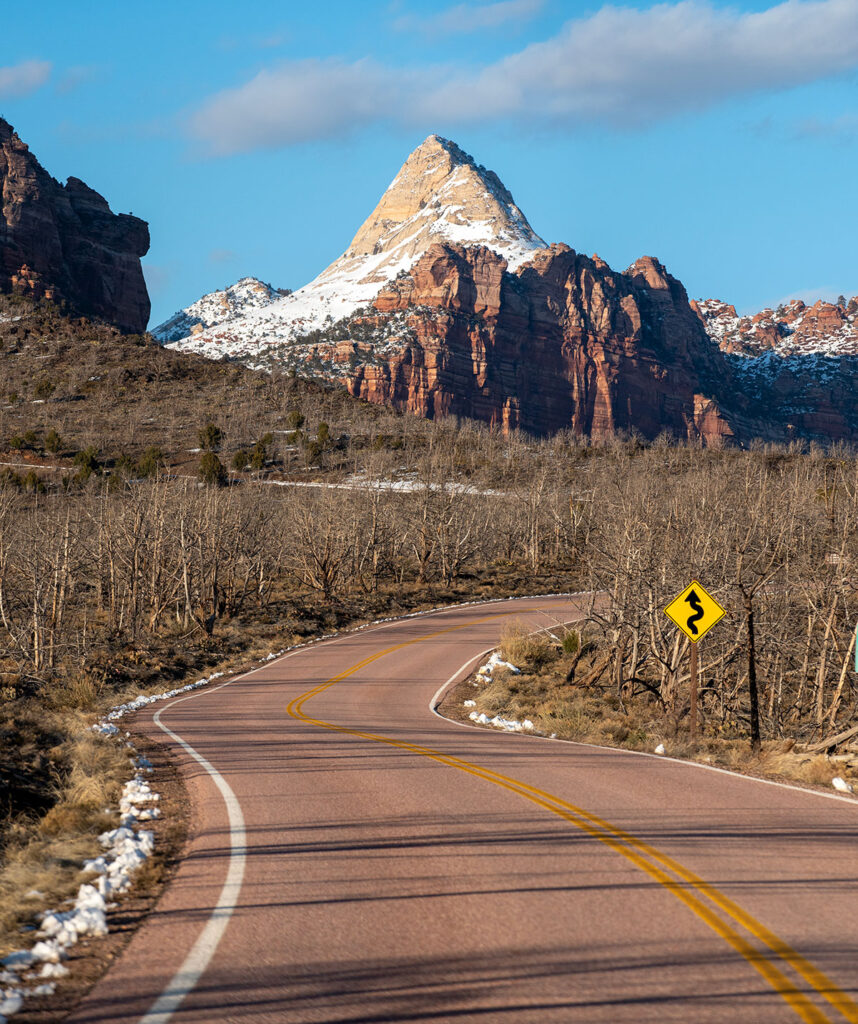 During warmer months, this is the road that takes you to Lava Point Campground or Kolob Reservoir. The reservoir sits at 8,100 feet, so the Kolob Plateau is snowbound for much of the winter. Lava Point Campground is closed throughout the winter even without recent snow.
It's a little more than 20 miles from Virgin to the end of the road. Because it's not a through-route, this area of Zion is always less crowded than Zion Canyon. There's still excellent hiking, like the Left Fork Trail that takes hikers to The Subway. And rock climbing at Lamb's Knoll. Or fishing and kayaking on the lake.
By the way, Kolob Terrace Road is not to be mistaken with Kolob Canyon Road, which is the park's westside entrance accessed from Interstate 15. Both roads experience closures during winter snow storms, so be sure to check current conditions with NPS before venturing out.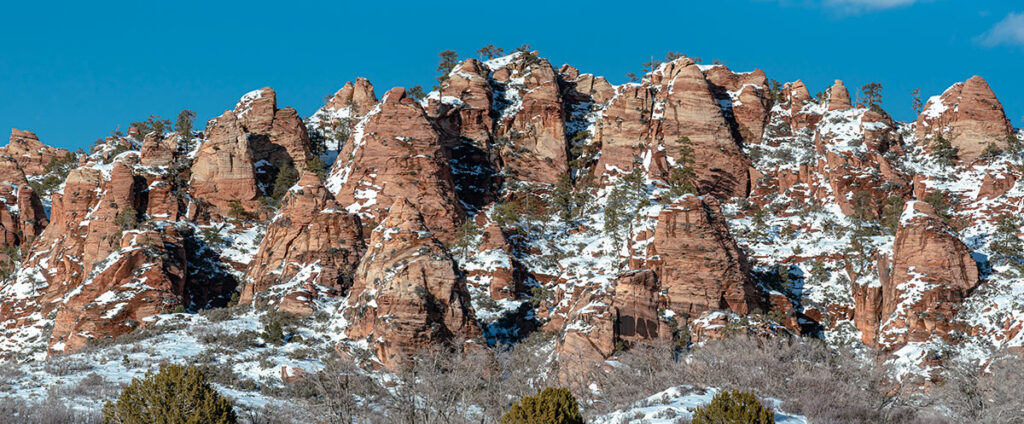 This post shares a handful of photos taken soon after a winter snow storm dumped a foot of snow on the upper elevations of Zion. Taken two days after the storm, Kolob Terrace Road had just reopened to public traffic after days of weather-related closure.
Plows had been hard at work clearing the way, but a deep layer of snow blanketed the plateau and limited access to anything off the paved road. The snowy views were worth a drive, however, especially having never before visited this area of Zion.
Find more Outdeezy photo galleries HERE.