When I started hiking the Petroglyphs Trail on the outskirts of Las Vegas, I had no idea just how extensive the collection of rock drawings were up ahead of me.
I expected to see only a few small drawings that had somehow managed to survive the years. So it was a great surprise to find dozens, if not hundreds, of petroglyphs.
My favorite were the depictions of animals, including big horn sheep, lizards, turtles, snakes and birds.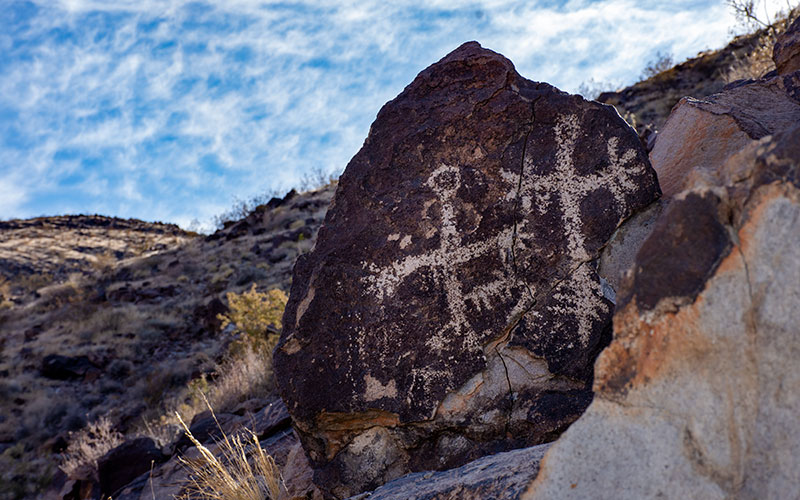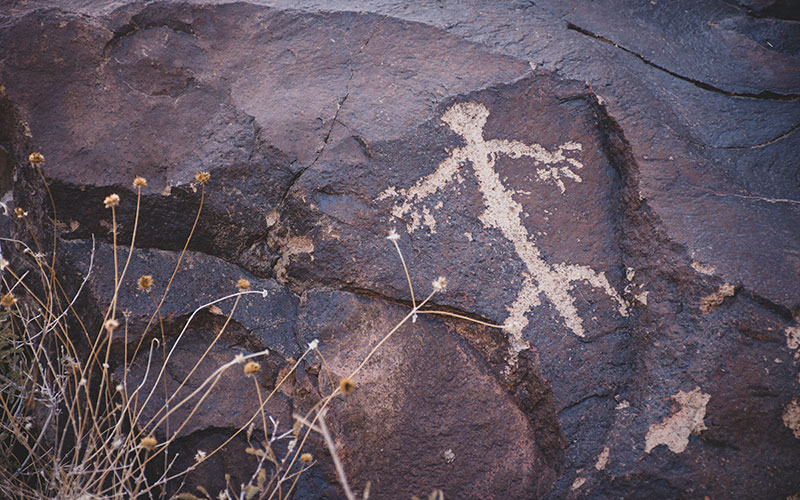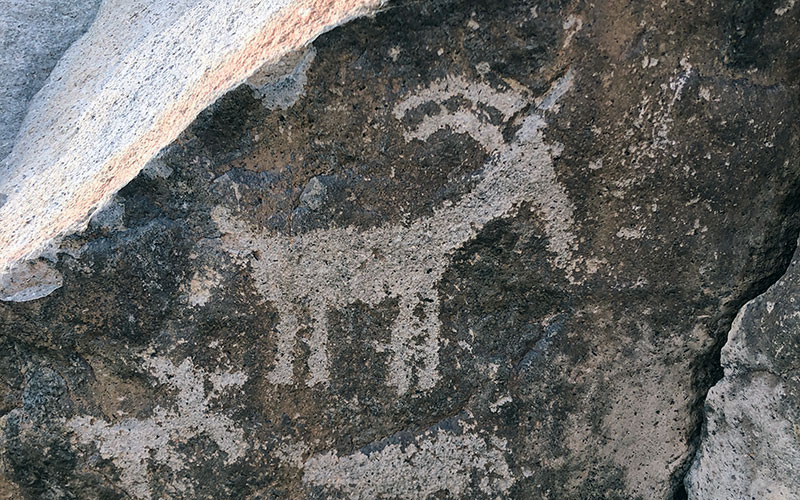 The Petroglyph Trail is inside the Sloan Canyon National Conservation Area.
The Bureau of Land Management website says that "The Sloan Canyon Petroglyph Site is one of the most significant, scenic, and important cultural resources in southern Nevada having more than 300 rock art panels, and nearly 1,700 designs representing native cultures dating from Archaic to historic era."
The hike itself is fairly easy. There's some gravelly sand to walk through at times, and there's a couple of rock ledges to scramble up, but overall it's not very strenuous. It'll take two hours to make the loop.
Most of the hike involves walking through a typical sandy desert wash. The Cowboy Trail section is a little bit steeper, so it's best to return on the Cowboy Trail so you're going downhill.
The petroglyphs are roughly half-way on the 4.5-mile trail. You can't miss them. They're spread out over a wide area from the right next to the trail to up high on the hillside.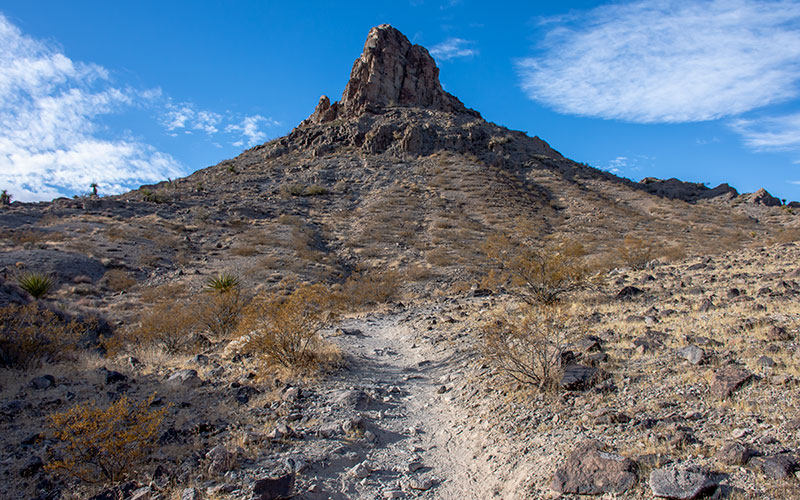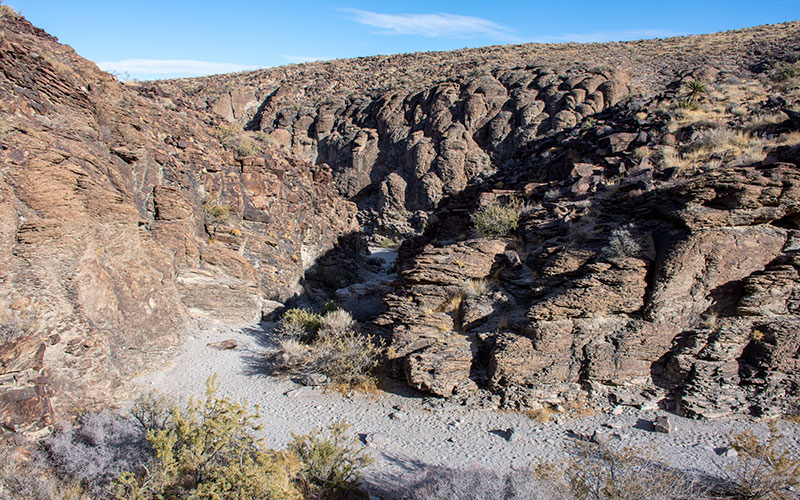 The trailhead is located in Henderson near the Raiders' new training complex. I embedded a google map below. From the trailhead parking lot there's an excellent view of the Las Vegas strip.
TRAILHEAD MAP