For those of you who haven't experienced the magic of the Mojave, it's about time you do.
The Mojave Desert – which covers large swaths of Southern California and southern Nevada, as well as small parts of Arizona and Utah – is rich in natural wonders and human history.
It's only been recently that I've been spending more time appreciating the desert and all it has to offer. Off-road driving at Dumont Dunes, rockhounding in the Cady Mountains, hiking huge sand dunes in the Mojave National Preserve, rock climbing in Joshua Tree, kayaking the Colorado River, photographing the geologic wonders and star-filled skies of in Death Valley National Park. There's a lot to see and do out there if you know where to find it.
As a California coastal kid, I had overlooked the desert for most of my life. Before last year, I had no idea what a RZR was, had never heard of the Cady Mountains or Afton Canyon, and couldn't differentiate between agate and jasper.
Better late than never I guess. And being that it's larger than the state of Ohio, there's still plenty left to explore.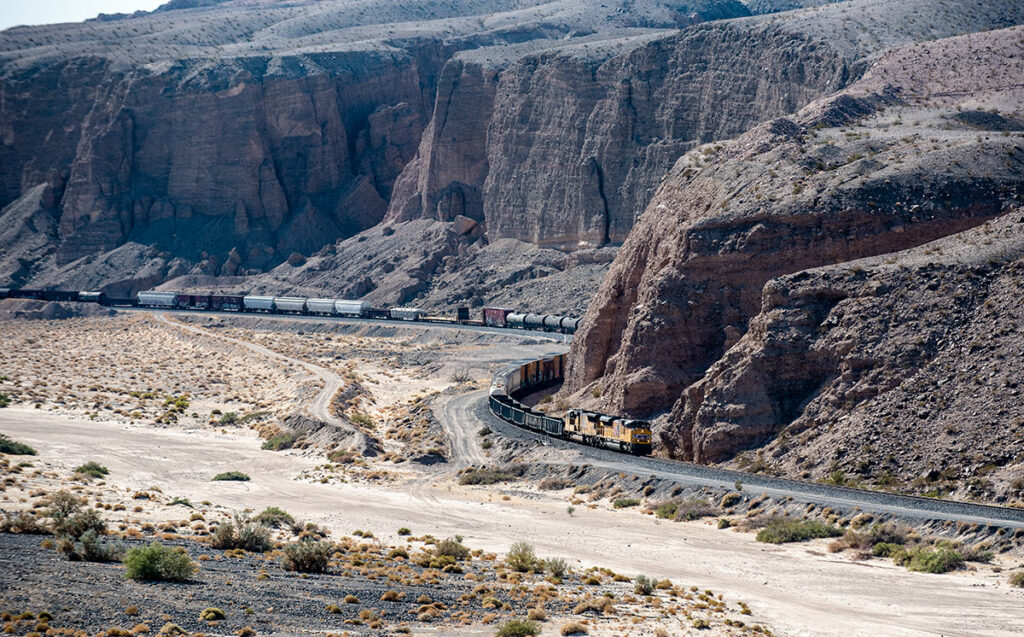 The Mojave Desert is home to Joshua Tree National Park, Death Valley National Park, Lake Mead National Recreation Area, Desert National Wildlife Refuge, Mojave National Trails Monument, and the Mojave National Preserve. There's also several State Parks, like Red Rocks Canyon in California and Valley of Fire in Nevada, and additional Wilderness Areas in sensitive environmental regions.
It's worth mentioning that the Mojave is brutally hot during the summer months. From May through September, the temperature readings are triple digits more often than not. Winter months are better suited to experience the Mojave's high desert, although nights can get very cold. Spring is considered by most to be prime season to experience the high desert because of comfortable temperatures and a proliferation of wild flowers.
I encourage anyone to enjoy what the Mojave has to offer. Below are some highlights.
SOME MOJAVE DESERT HIGHLIGHTS
Afton Canyon
A 4-wheel drive vehicle is needed to drive through the canyon where you will find slot canyons to hike, water crossings to conquer, and bighorn sheep to spot. The first two are assured, the latter if you are lucky.
Mojave National Preserve
No lack of things to do and see here. My favorite is the Kelso Dunes, the dunes that are photographed for Apple's Mojave OS. It's 45-square miles of pristine sand with great primitive camping sites nearby.
Kelso Station is a point of interest for train aficionados, and there are some great 4×4 trails like Aiken Mine Road.
Death Valley National Park
Rich in geology and natural beauty, Death Valley houses all sorts of fascinating details, from Star Wars Canyon to the Racetrack to Badwater Basin. The valley is famous for being the lowest elevation in the United States as well as the place where the world's hottest temperature ever was reliably recorded.
Joshua Tree National Park
This list couldn't exist without recognizing Joshua Tree. One of the most distinctive characteristics of the whole Mojave Desert is the presence of Joshua trees. The park contains stunning desert scenery and an ecosystem that is far more vibrant than most people realize when they think of the desert.
Dumont Dunes
There are a handful of popular OHV recreation areas throughout the Mojave. Dumont Dunes is my favorite because of the dramatic landscapes created by the enormous sand dunes. Jawbone, Razor Road, and Stoddard Valley are also a lot of fun.
Desert National Wildlife Refuge
The DNWR is the largest wildlife refuge in the lower 48 and was established way back in 1936 largely to protect the native Desert Big Horn Sheep population. It's located about 90 miles north of Las Vegas.
Red Rock Canyon Preserve
Las Vegas is known for the glitzy strip, but surrounding the city on all sides are beautiful desert landscapes. Red Rocks has an abundance of great hikes within 45 minutes of the strip.
Fort Irwin National Training Center
A huge chunk of the Mojave Desert is used by the military. Just north of Barstow is Fort Irwin, where the public can visit the base to see the elaborate training facilities that the army has created to help soldiers prepare for urban warfare abroad, complete with human actors and life-sized replicas of foreign towns.
Lake Mead National Recreation Area
Lots of boating, fishing and hiking opportunities here. Hoover Dam attracts plenty of curious visitors. Just to the north is Valley of Fire State Park. Lake Mohave is inside LMNRA to the south.
Antelope Valley California Poppy Reserve
On the western edge of the desert is the Antelope Valley, where wild flowers bloom on a colossal scale during the spring, especially after winters with high amounts of rainfall. The State Park has eight miles of hiking trails. Check the website for current wild flower conditions.