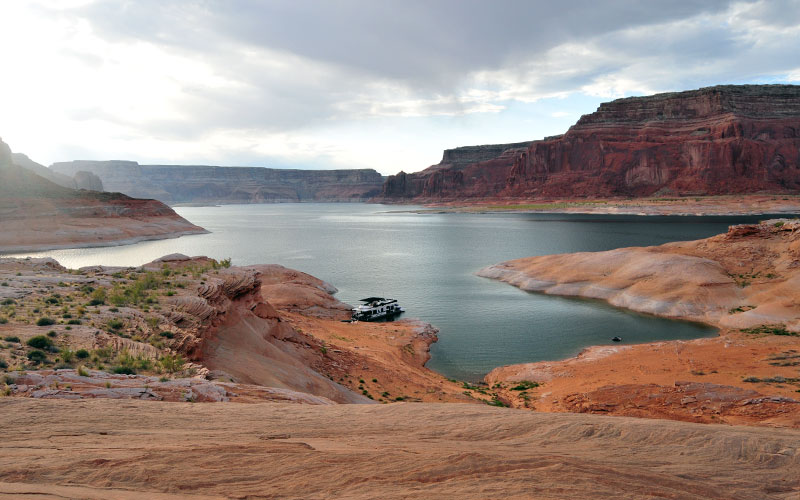 Going to Lake Powell for my first houseboating trip was kind of like going to a Michelin-Star Restaurant for my first dining experience.
No doubt it's the best of the best and it's earned its reputation for good reason. Knowing greatness is seeing greatness. That's Lake Powell.
Surrounded by towering buttes and red-rock mesas, there's pristine western landscapes stretching in every direction. Boaters can enjoy good fishing and water skiing. Hikers can explore deep slot canyons or remarkable rock formations.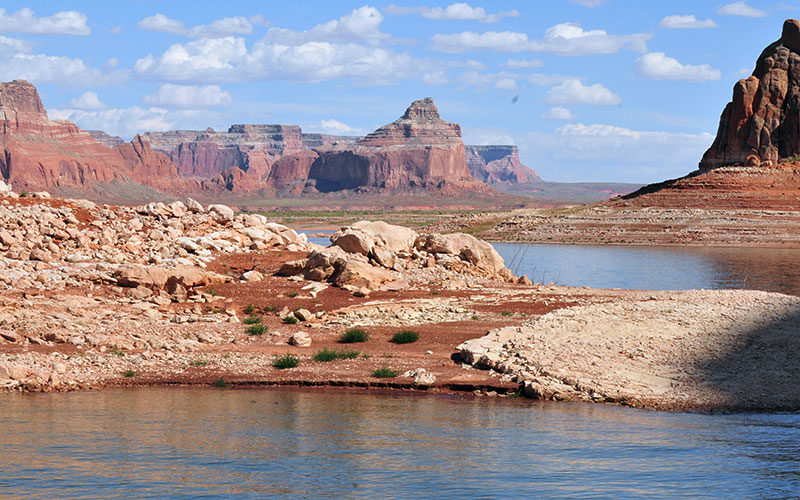 It'll be hard to beat in the rest of this life and the next. The scenery really is that incredible and the lake is so big that there are hundreds of elite camping sites that are inaccessible without a boat.
Speaking of that boat. It had everything we needed to be comfortable. Full kitchen, three bedrooms, spacious upstairs sun deck, even a water slide. The behemoth was slow and chugged fuel, but that is to be expected.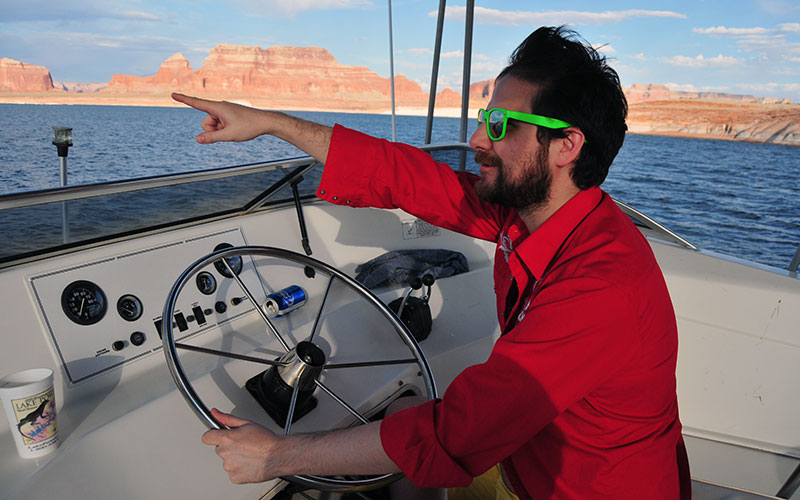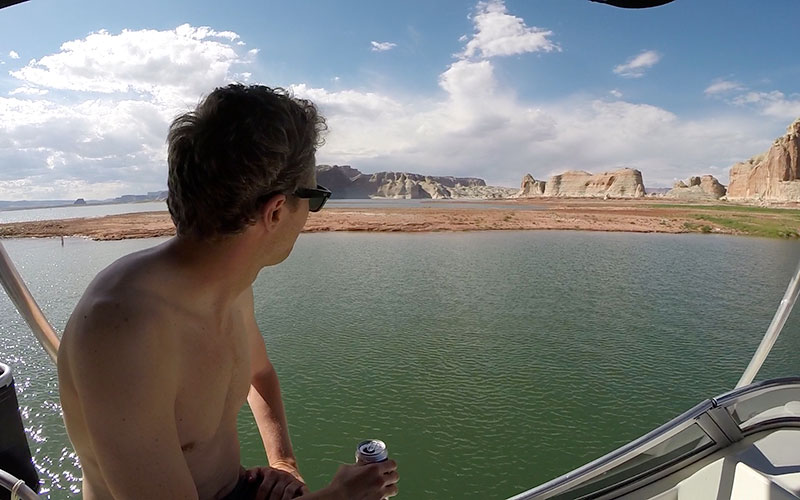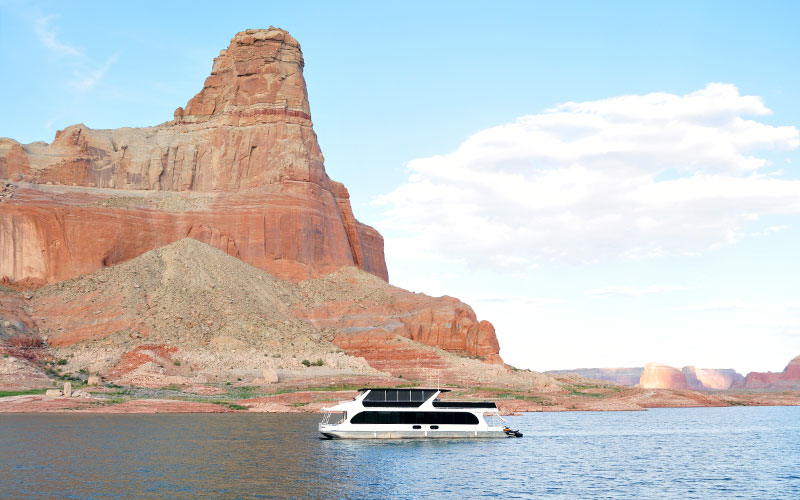 Lake Powell is a man-made lake created when the Glen Canyon Dam was built on the Colorado River. It's not too far upriver from the Grand Canyon.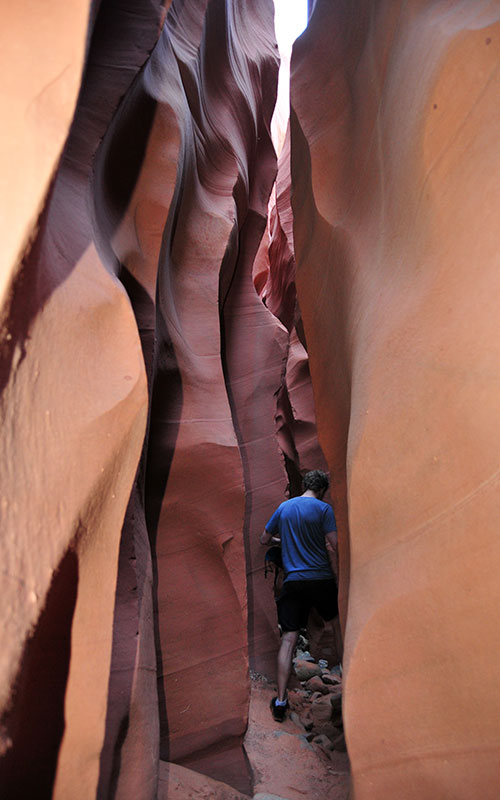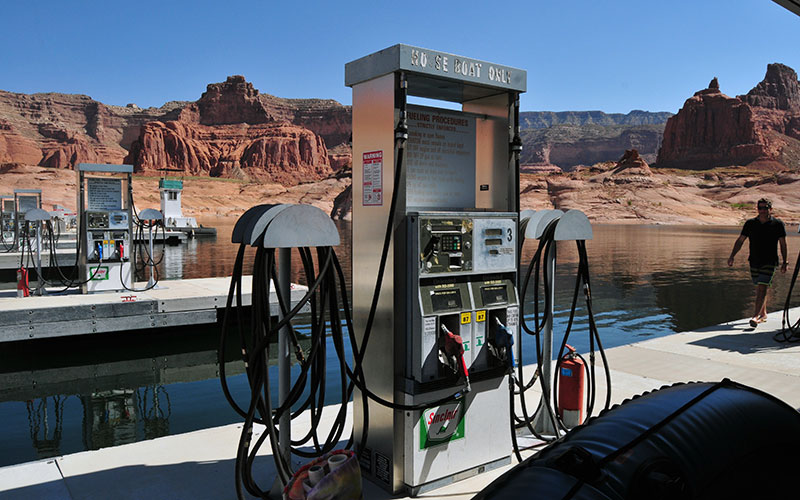 Lake Powell isn't just for house boating. There are sections that are accessible by car like Lone Rock Beach where camping is permitted.
All of the photos seen here are from the southern end of the lake, near the dam and Wahweap Marina. Just to get an idea of how much there is to explore, it's almost 200 miles of water from the southern end to the northern tip.