Utah has hundreds of canyons to explore. Maybe thousands. That's why Black Dragon Canyon isn't anything famous.
It's awesome nonetheless.
This short 4×4 trail delivers classic Utah backcountry just off Interstate 70, fewer than 20 miles west of Green River. Look for an unmarked pullout on westbound I-70 a mile east of the San Rafael Swell lookout point. It's OK to go through the gate, just close it behind you.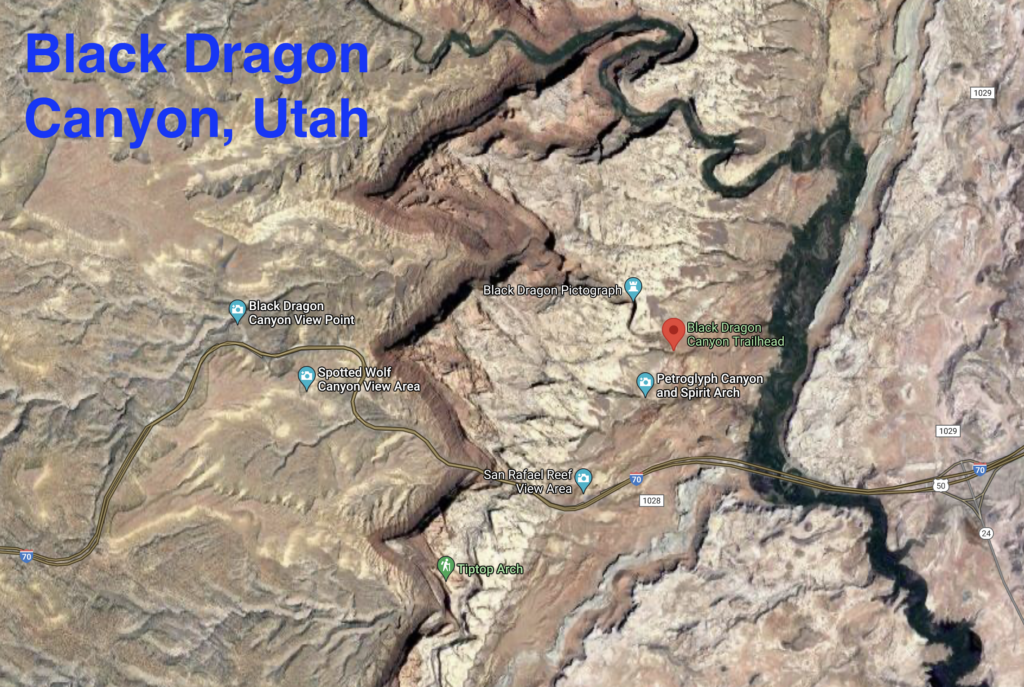 The entrance to the canyon is less than two miles from I-70. The trail quickly turns from desert wash to curving high rock walls, and the vibe is similar to a backcountry road through one of Utah's famed national parks.
I've seen posts on message boards saying non 4-wheel drives can make it. When I was there, in July, there had been recent monsoon storms and the road was definitely not passable without a 4×4.
Black Dragon Canyon is a cut through the San Raphael Swell, a series of huge rock fins that resemble a dragon's spine. Nearby is a worthy hiking trail with pictographs and a view of Spirit Arch.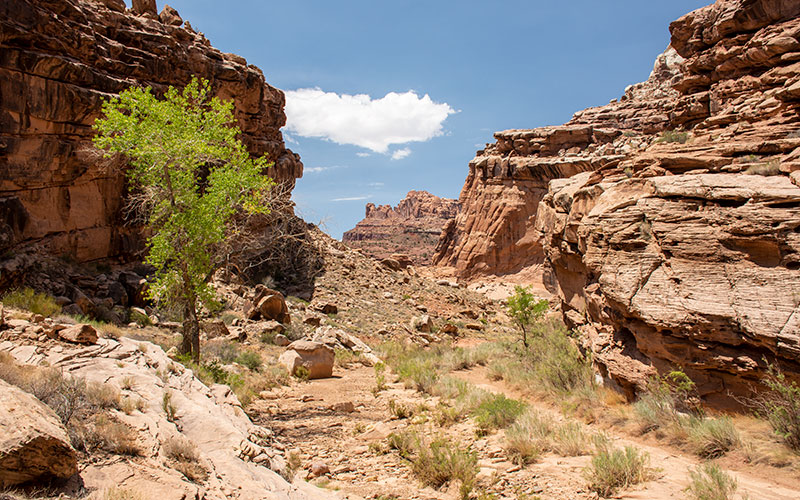 The Black Dragon route has some pictographs too. They are easy to find; just look for the low wooden fencing inside the canyon.
The road then continues out through the west end and loops back to I-70. You can also double back through the canyon for a shorter way back to I-70.
Find more off-road driving routes on Outdeezy HERE.