How easy is it to swim with sharks while visiting the Phi Phi Islands in Thailand? Easier than most tourists would probably like to know.
Roughly 100 meters off of a popular beach is a small rocky island surrounded by a shallow reef. This spot happens to be a cleaning station for black tip reef sharks, where the beautiful beasts gather on a near-daily basis.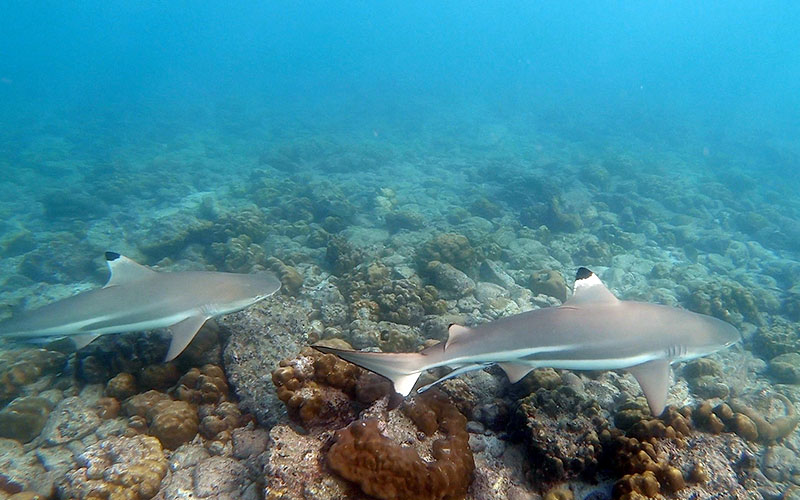 The best time to see the black tips is just before sunset.
Shark Point is reachable by foot from the central resort area. Take the jungle path to Long Beach and walk to the far end of the beach. If you are a good swimmer, the reef is a short swim offshore from that end of the beach.
During my encounter there were five sharks that arrived at the reef 30 minutes before sunset. I had been snorkeling the reef in about 10 feet of water waiting for them to arrive. For the most part the sharks paid me no mind. Only once did one of them start swimming directly at me, but it turned away before getting all that close.
Even though they kept their distance, it was still pretty exciting swimming with sharks.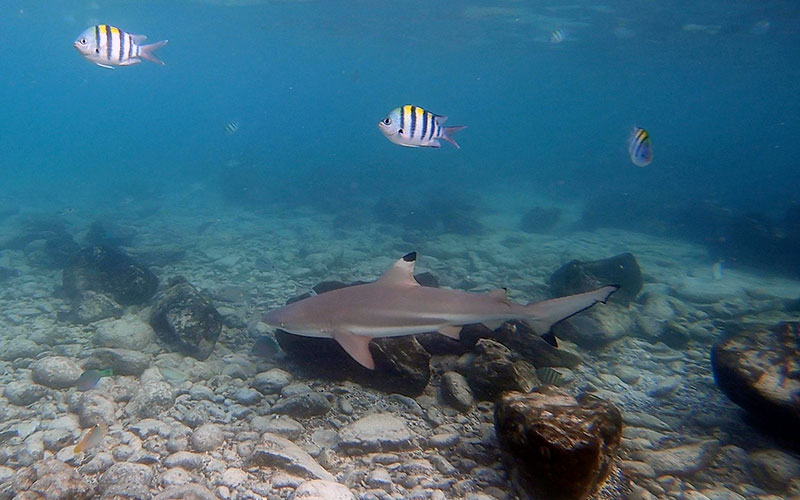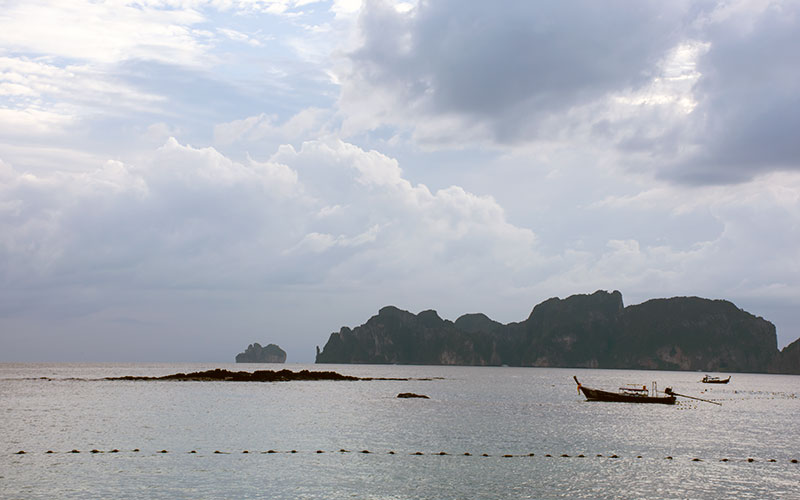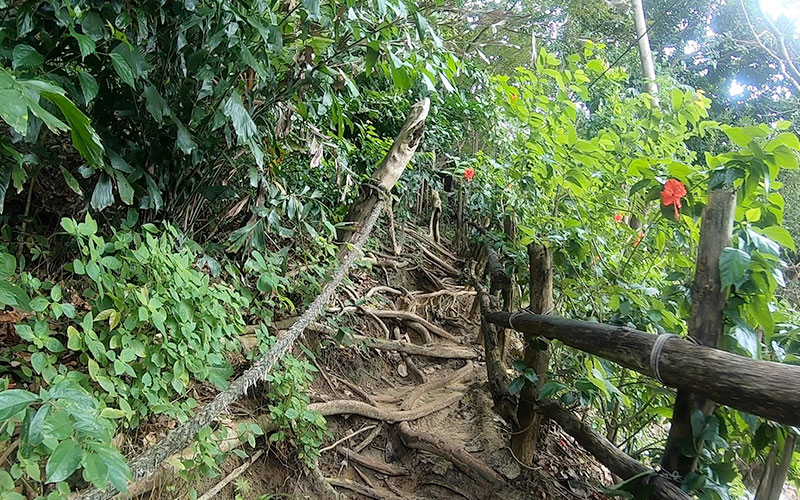 This time swimming with sharks was very different compared to the previous year when I went scuba diving to see Thresher Sharks on Malapascua Island in the Philippines.