Come for the neat elevated catwalks through Whitewater Canyon, stay for the five-star picnic area, and leave with positive vibes after visiting Catwalk Recreation Area in New Mexico's Gila National Forest.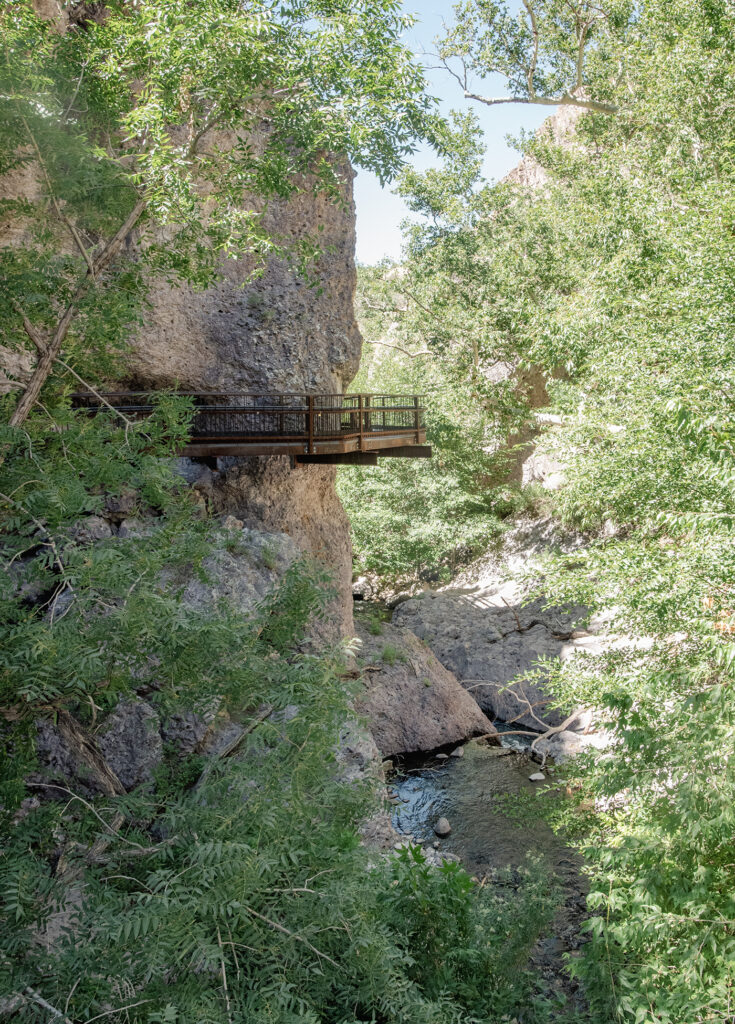 While a little out of the way, if by any chance you find yourself traveling through western New Mexico on Highway 180, consider making a stop. Reach Catwalk Recreation Area on a paved road from Glenwood. The National Forest Service does charge a fee to park but it's only $3 for the entire day.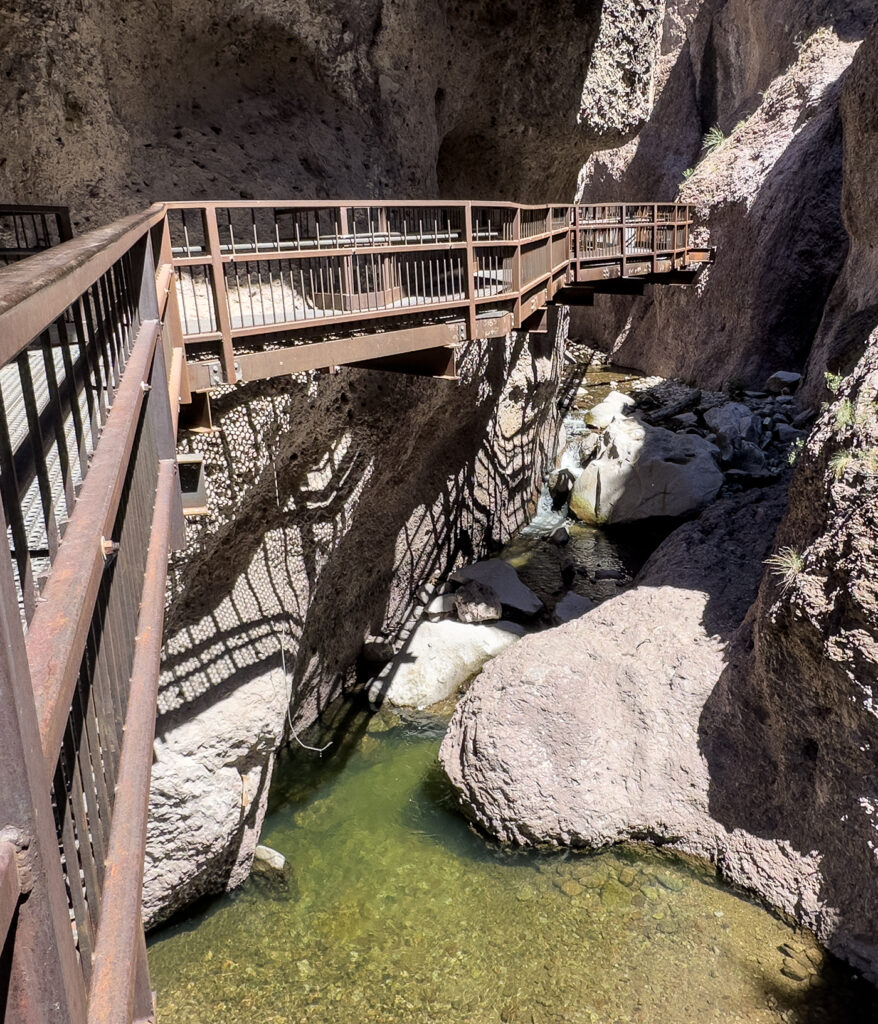 The picnic area has seven tables in a shady wooded area next to Whitewater Creek and the Catwalk trailhead.
The trail starts like many others, on a dirt path following the creek up the canyon. A few hundred yards later there's a bridge and two ways to choose from. Both directions are correct, but crossing the bridge gets to the catwalk quicker.
The catwalk section follows, which is a lot of fun. Recently rebuilt strong and sturdy, the suspended path is bolted into the canyon wall about 50 feet above the creek. You'll walk through the branches of cottonwood trees and before entering a narrow chokepoint in the canyon with water flowing below.
The trail continues where the catwalk ends, and although the path is not as easy from this point forward, it is not difficult. There's a creek crossing, which is no problem as long as water flow is low. The creek crossing is the first of several points along the way to access the creek for a soak in one of many natural pools. The one item I didn't have but would definitely take with me next time are water shoes. The creek bottom is very rocky just about everywhere.
In total, the there-and-back distance on the catwalk trail is 2.25 miles, 1.1 of which is on the metal suspension walkway.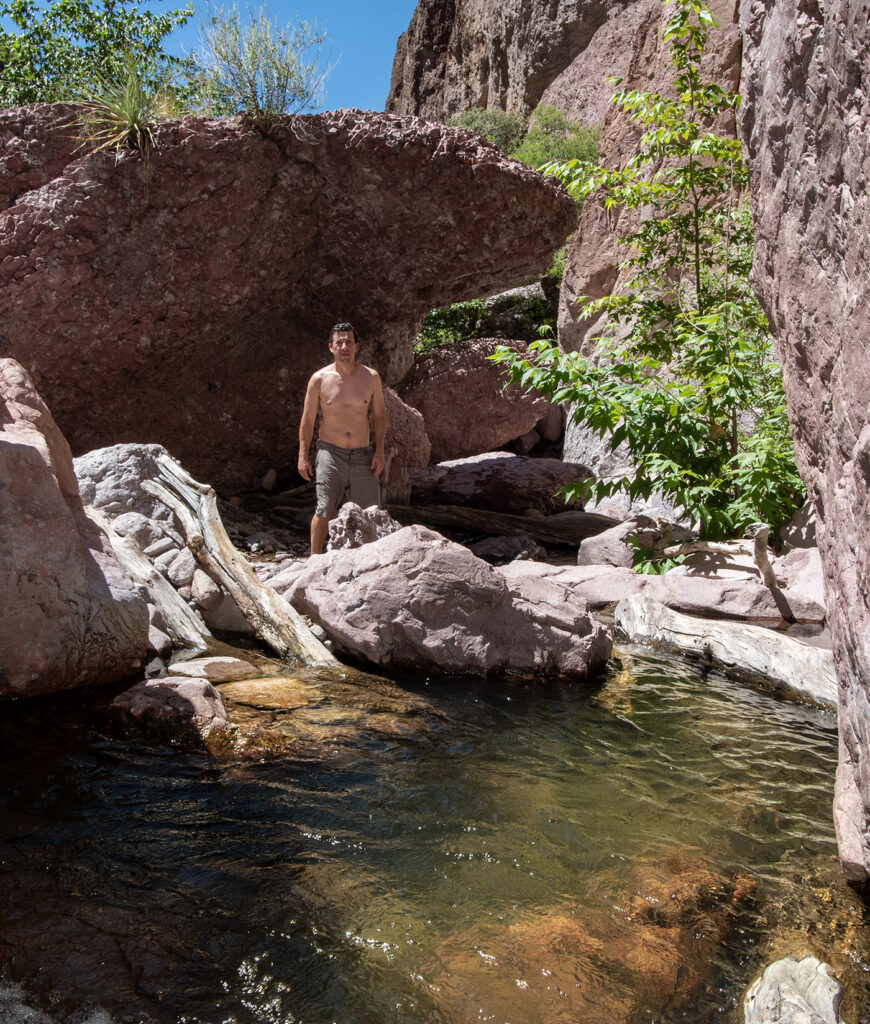 GILA NATIONAL FOREST
The Forest Service recommends Mineral Creek and historic mining town Mogollon as nearby attractions to visit if in the area. Gila Cliff Dwellings National Monument is also in the Gila National Forest, but much further away.