Costa Rica is known for its biodiversity so I've decided to catalogue the different species of wildlife I saw during my month traveling there. My time was spent in the northwestern part of country on the Nicoya Peninsula and inland mountains of Guanacaste and Alajuela provinces.
For most of the time I was in beach towns trying to get better at surfing. It wasn't until my final week that I arrived in La Fortuna and experienced the nature that Costa Rica is known for. This is where I was able to see a vast majority of animals listed below.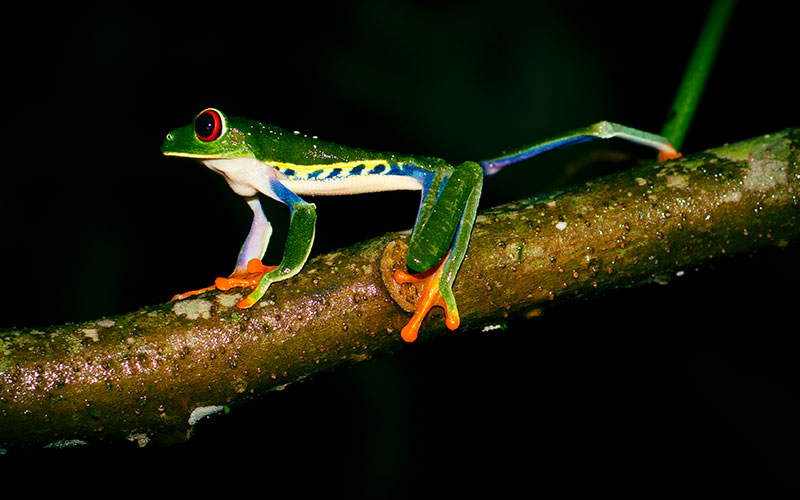 And these are just the ones I was able to positively identify.
Costa Rica is full of interesting wildlife. Some animals are found nowhere else in the world. But to be honest all of the wildlife I encountered were in regular places. I didn't go to any remote wildlife preserves or take any nature walks deep in the jungle.
The highlight was seeing a red eyed tree frog near a cabin that I was staying at near La Fortuna. There was a frog pond on the property and the lodge's owner was generous to show me one night. The iconic colorful frog is famous in Costa Rica.
Not included is the immense amount of flora seen. The massive jungle trees and incredible variety of beautiful flowering plants deserve their own dedicated post.
BIRDS
Mangrove Black Hawk
Crested Caracara
Laughing Falcon
Black Vulture
Green Parrot
Great Kiskadee
Great Curassow
White-throated Magpie-Jay
Russet Naped wood rail
Black Bellied Whistling Duck
Boat Billed Heron
Scarlet Rumped Tanager
REPTILES
Vine Snake
Cloudy Snail Eater Snake
Blunt Headed Tree Snake
Banded Whiptail Lizard
Common House Gecko
Green Iguana
Black Iguana
Jesus Christ Lizard
Olive Ridley Sea Turtle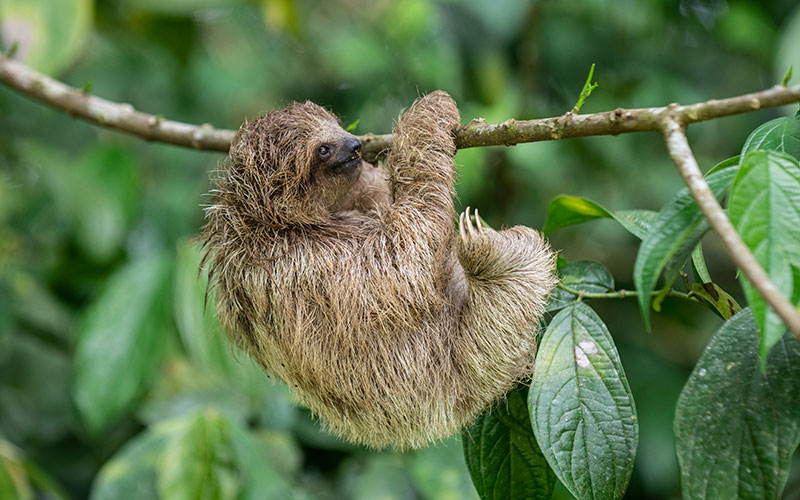 AMPHIBIANS
Red Eye Tree Frog
Blue Jeans Poison Arrow Frog
Dendrobates Auratus Poison Arrow Frog
Glass Frog
Hourglass Tree Frog
Yellow Tree Frog
Cane Toad

INSECTS
Blue Morpho Butterfly
Owl Butterfly
Red Postman Butterfly
Green Orchid Bee
Leaf-Cutter Ants
Walking Stick Insect
Cicada
MAMMALS
Howler Monkey
Three-toed Sloth
Coati
Agouti
Raccoon
Variegated Squirrel