For all the fossil lovers out there, a visit to Kemmerer, Wyoming will make for a memorable experience. It has one of the country's richest fossil deposits, and there are a pair of sites where you can pay for the chance to collect fish fossils to keep for yourself.
The ancient lake that once covered Wyoming millions of years ago created layers of sediment where the animals came to their final resting place. Over time the sediment turned to limestone and the fossils formed.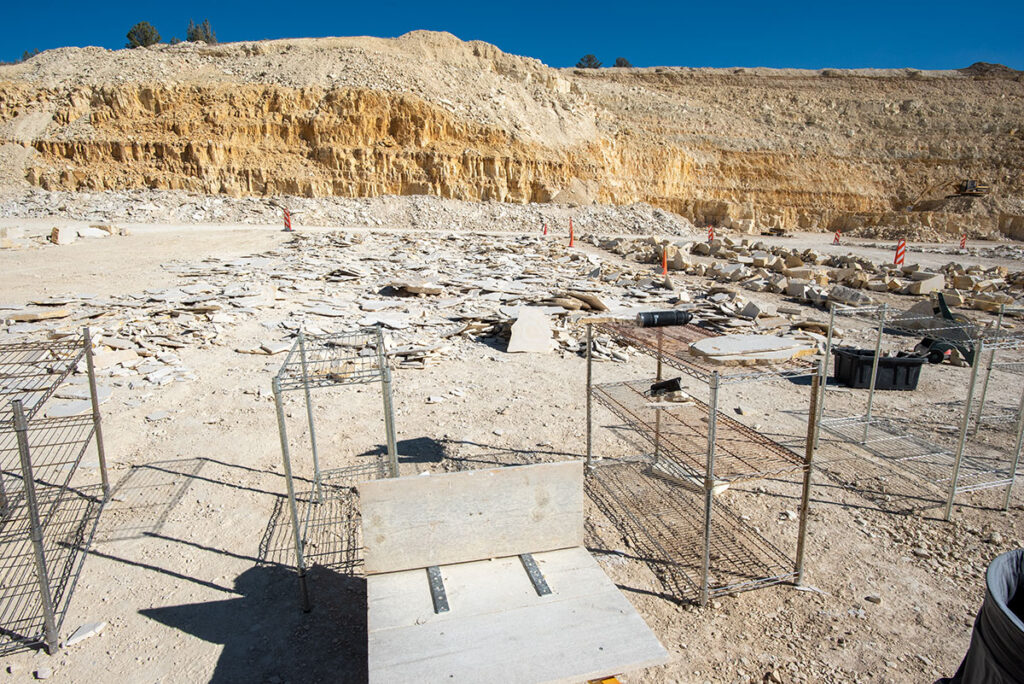 Today you can unearth these fossils with your own hands rather easily thanks to the "pay-to-dig" operations at the quarries. You can just show up without any experience and you're pretty much guaranteed to find fossils in a short amount of time.
Once at the quarry, you get a quick briefing about which fossils you might find, and then a quick lesson on how to use the tools to split the limestone.
The limestone is soft, delicate even, and has been removed from the hillside so all you have to do is sit in one spot and go to work. The fossils are found in thin sheets of the limestone, in layers just millimeters in thickness.
The two most common fish are diplomystus dentatus and knightia eocaena, which is Wyoming's state fossil. While the fish are by far the most common finds, there is a small chance of uncovering stingrays, gar, turtles, or a number of other aquatic species that lived millions of years ago.
PAY DIG SITES NEAR KEMMERER
The main difference between the two quarries is that American Fossil is more expensive, but they allow you to keep everything you find. Fossil Safari is less expensive, but if you find any rare fossils, you have to give them up and can only keep the common fish fossils.
More detailed information can be found following the links above.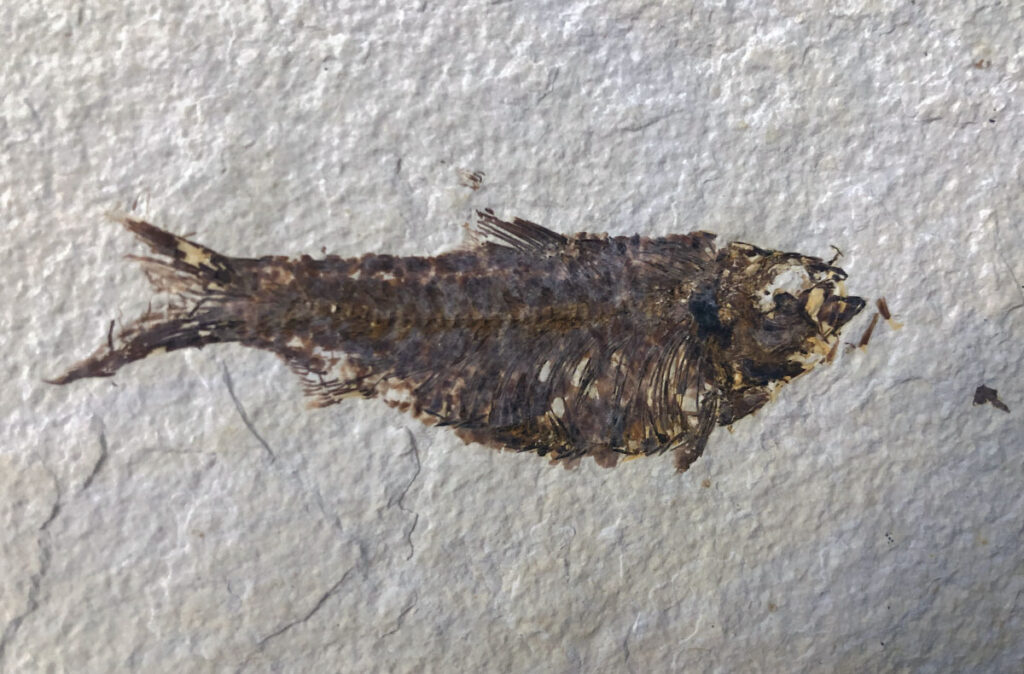 Unfortunately for me, I was only able to spend two hours digging but still went home with several fossils like the one shown above. I didn't have much time as I was on the last day of my 2022 road trip to the Black Hills in South Dakota.
Kemmerer is near Fossil Butte National Monument, protected since 1972 to showcase the area's special natural resource. That area, of course, is completely off limits to collecting. But for fossil enthusiasts, it's an extremely informative deep dive into Wyoming's natural history.
Kemmerer itself is a small Wyoming rural town with a population less than 3,000 people. Fossil Butte National Monument is about 30-minutes driving west of town. The fossil quarries take about 40 minutes to drive to from Kemmerer.
Good luck and have fun!
Stopping at the fossil quarry was part of my 2022 summer road trip. Find more stories from the road HERE.